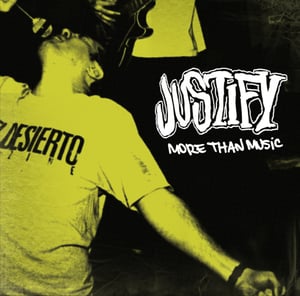 $

12.00
Just about every time I think that hardcore is dead and buried, something so energetic and mind blowing comes out of nowhere and catches my attention. Justify is a straight up youth crew band from Buenos Aires, Argentina. Their combination of fast hardcore and frequent mosh parts layered under positive lyrics will surely catch your attention.
http://chch2records.bandcamp.com/track/justify-turn-of-the-tides
Colors are random (blue, green, pink, navy blue).
-CH=CH2 # 5